PlayStation Vita
TBA
Zodiac: Orcanon Odyssey
PS Vita Release Date
The game Zodiac: Orcanon Odyssey upcoming PlayStation Vita release date in the USA and UK is to be announced.
Pre-Order
Zodiac: Orcanon Odyssey
Game
Years in development and featuring the talents of legends including Final Fantasy writer Kazushige Nojima and composer Hitoshi Sakimoto, ZODIAC: ORCANON ODYSSEY is the first instalment in an ambitious full-scale JRPG series. ZODIAC's rich game world, compelling storyline, gorgeous visuals and memorable soundtrack set a new benchmark for the best RPG experience on mobile, now coming to PlayStation 4 and PlayStation Vita. When Cael touches one of the forbidden Celestial Shards, he sets in motion a series of events that will change his life forever, and may threaten the existence of everyone on Orcanon… Set off on an epic journey to discover the hidden truths of Orcanon and the secrets of your own past. Experience a captivating story that you will live and re-live and want to share with your friends. Discover vast new lands and fantastic creatures, meet terrifying foes and unforgettable allies.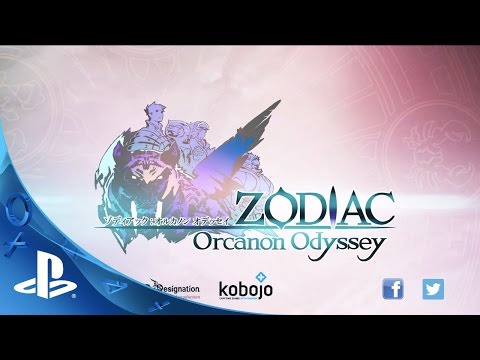 https://youtube.com/embed/ImFzUPN3GPk