DVD
2 Months Ago
February 16, 2021
The Very Excellent Mr. Crocodile Dundee
DVD Release Date
The movie The Very Excellent Mr. Crocodile Dundee is already released on DVD in the USA. The upcoming DVD release date in the UK is to be announced.
Buy Now
The Very Excellent Mr. Crocodile Dundee
Movie
Aussie Icon Paul Hogan just wants the quiet life. He lives in Brentwood, California, happy in retirement, content doing the daily crossword and enjoying regular calls from Lucy, his delightful 10-year-old granddaughter in Sydney. So, when his agent drops by to tell him he'll be receiving a knighthood for services to comedy, he is less than impressed by this imposition and much to his agents' chagrin, turns down the offer. Paul attempts to return to his tranquil life but Lucy calls; she has excitedly told kids at her new school that granddad has been offered a Knighthood. They laughed at her. What? Paul realises he needs to get the Knighthood to help her salvage her reputation.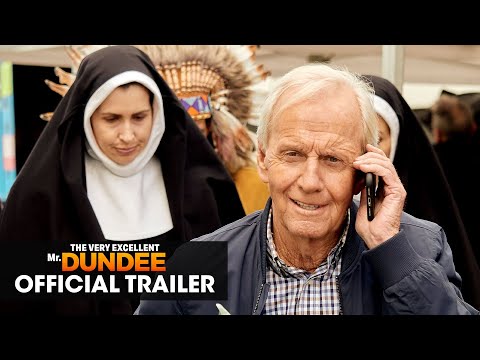 https://youtube.com/embed/FsebsYtyCTs,https://youtube.com/embed/x61_6wfcrS4