Cinema
6 Weeks Ago
October 21, 2022
The Return of Tanya Tucker: Featuring Brandi Carlile
Cinema Release Date
The movie The Return of Tanya Tucker: Featuring Brandi Carlile is already released on Cinema in the USA. The upcoming Cinema release date in the UK is to be announced.
Buy Now
The Return of Tanya Tucker: Featuring Brandi Carlile
Movie
Trailblazing, hell-raising country music legend Tanya Tucker defied the standards of how a woman in country music was supposed to behave. Decades after Tanya slipped from the spotlight, rising Americana music star Brandi Carlile takes it upon herself to write an entire album for her hero based on Tanya's extraordinary life, spurring the greatest comeback in country music history. The Return of Tanya Tucker follows Tanya's richly creative, utterly captivating, bumpy ride back to the top as Brandi encourages her to push past her fears to create a new sound and reach a new audience. The writing, the experimenting, and refining of this new music mixes with all that came before – using rare archival footage as well as photographs to delve into Tanya's history, which began in a single wide trailer in Seminole, Texas.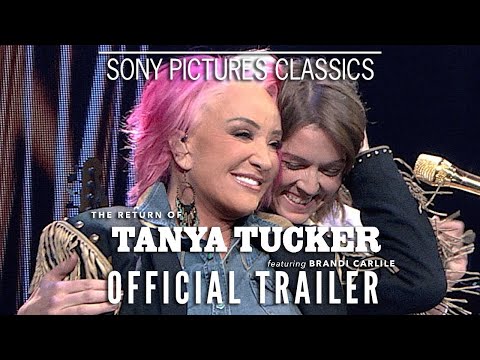 https://youtube.com/embed/0L-5bcELrf0,https://youtube.com/embed/WWgQF4C9MaA