Switch
2 Months Ago
June 29, 2021
Disgaea 6: Defiance of Destiny
Switch UK Release Date
The anticipated game Disgaea 6: Defiance of Destiny is already released on Switch in the UK.
Buy Now
Disgaea 6: Defiance of Destiny
Game
The first new Disgaea game in six years is here! Meet Zed, a zombie that has risen above them all except one—a God of Destruction! Can a mere Netherworld zombie rise up and destroy a god? Features such as Super Reincarnation, 3D visuals (a first for this series), and adjustable gameplay settings make this the perfect game for both new and old Disgaea fans!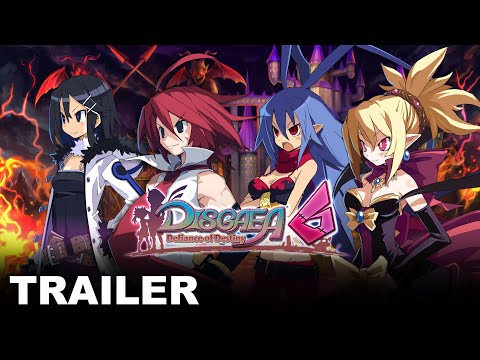 https://youtube.com/embed/Y-jLEXywq0g,https://youtube.com/embed/S6iQs62mKUE,https://youtube.com/embed/VuHaBzGPUe8,https://youtube.com/embed/xfCO_x7rPLg