Switch & Xbox One
8 Days Ago
Friday April 9th
Yoko & Yuki: Dr. Rat's Revenge
Release Date
The game Yoko & Yuki: Dr. Rat's Revenge was just released 8 days ago on Switch and Xbox One in the USA and UK.
Switch
Xbox One
Switch
Xbox One
Show Full List
Buy Now
Yoko & Yuki: Dr. Rat's Revenge
Game
Yoko & Yuki: Dr. Rat's Revenge is a family game suitable for kids of all ages. Yoko and Yuki are two adorable cats in love with each other. But the devious doctor Rat stole Yuki from Yoko. Now it's time to do some cat business — to save the girlfriend, using helpful gadgets and finding the solution for any puzzle. That is no ordinary cat — our hero is equipped with scissors to cut ropes, gravitron to flip the world and spray can to find hidden objects. And the game gets harder and harder with new puzzles and challenges. Daring players would be handsomely rewarded for using their wits and helping two cats to achieve their happiness!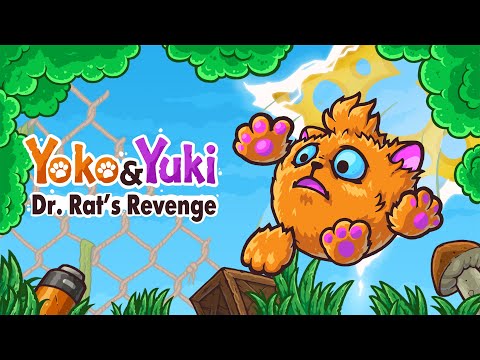 https://youtube.com/embed/MP-fupCZvjw