Android
expected
TBA
Assassin's Creed Identity
Android Release Date
The game Assassin's Creed Identity upcoming Android release date in the USA and UK is to be announced.
Pre-Order
Assassin's Creed Identity
Game
Assassin's Creed Identity challenges players to solve The Mystery of The Crows through a combination of thrilling story missions and countless quests. Players will create and customise their own Assassins and take them through numerous adventures in iconic settings from the Italian Renaissance, such as the Santa Croce area in Florence and the Colosseum in Rome. The Assassins will evolve throughout the game and progress from a novice to a master assassin. Characters can be chosen from four individual classes: Berserker, Shadow Blade, Trickster and Thief. Assassin's Creed Identity transports the fun, the freedom of movement and parkour to iOS devices using a variety of different controls: tap-to-move, dual virtual stick controls or with a gamepad. Assassin's Creed Identity uses the Unity game engine to create stunning graphics never before seen on a mobile device, through amazing custom-made HD textures, shaders and models.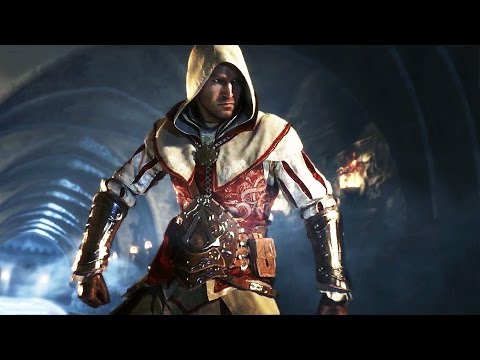 https://youtube.com/embed/yZtYEXyDbB0